Kirtlington Fisheries
Hidden away in the heart of the Oxfordshire countryside Kirtlington Fisheries offers top quality match and specimen fishing at three lakes in a tranquil rural setting. The waters are open all year round.
Contact Details:
Email: rachelt@bmrltd.com
Telephone: 01869 350163
Manor Lake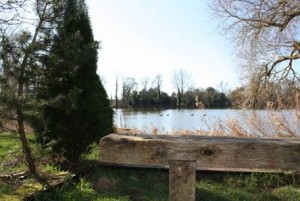 Members only
Night fishing
Baliffs
Car Parking
Toilets
Has been de-silted over the winter 12/13
FISH – Carp, Bream, Tench, Roach, Pike.
There is a waiting list for this lake. If you are interested in joining the list please contact Rachel.
Manor Lake-Fishery Rules
Everyone fishing at Kirtlington Fisheries must abide by the few simple rules we've put in place to keep the fishery a pleasant place for everyone to enjoy:
Site Rules: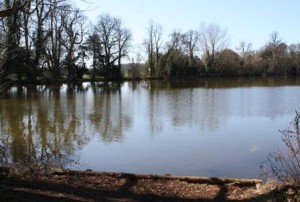 No alcohol is allowed on site.
All rubbish must be taken home.
No dogs.
No children under the age of 16 unless accompanied by an adult.
No fires or disposable barbeques are allowed.
Cars must be parked in the car parks.
No drugs or other illegal/banned substances are allowed on site. Any member or day ticketer breaking this rule will be banned for life.
Fishing Rules:
No lead core.
Rig tubing must be used if using braid as main line.
No nuts.
Pulses must be properly prepared.
Valid Environment Agency Rod Licence required (ensure you have enough licences to cover all your rods).
Trees around the lake are not to be cut back. Any problems, please see one of the bailiffs.
Use micro- barbed hooks only.
You landing net must be at least 36" in size.
Use 12lb line minimum when carp fishing.
No carp to be kept in keep nets.
Member's guests must be accompanied and abide by the rules at all times.
Stables and Gallows Lakes
Pre- booking for matches
Baliffs
Car Parking
Day Passes – £6 per day
FISH – Carp, Bream, Roach.
Stable Lake is for the pleasure and match angler. It is very well stocked and holds mostly carp.
You can't fail to catch on Gallows Lake, fishing is from the bank only. It is well stocked with carp, tench, bream, roach and perch.
There is an honesty box and tickets by the lake. Please hold onto your tickets as they are frequently checked.
If you have further questions please email Rachel – rachelt@bmrltd.com or telephone 01869 350163